1. Four of my favourite friends having their first babies.
I'm know everyone says this but I'm *really* looking forward to being the cool aunty.
2. Training to be a journalist
Later this month I'm starting a journalism intensive. I've already got loads of ideas for stories and stuff I want to write about. I can't wait to get stuck in. Although, I do still need to sort out my placement, eeps!
3. This also means I won't be doing a 9-5 until July at the earliest.
I don't think I need to elaborate on this one.
4. The David Lynch Factory Photographs exhibition
I've loved David Lynch ever since watching Twin Peaks way too young with my older sister. I'm super exited about his
photographic exhibition
coming to London later this month. The exhibition features images of crumbling, dilapidated factories in a number of locations including Berlin and New York. To make it even more eerie, Lynch has produced an accompanying sound installation. And there will be screening rooms set up showing Eraserhead and the Elephant Man. Anyone into Lynch, urban x, the underground rave scene etc will love this. You can check the exhibition at the Photographers Gallery from 17 Jan - 30 Mar 2014 and it's free! Here's an image from the exhibition.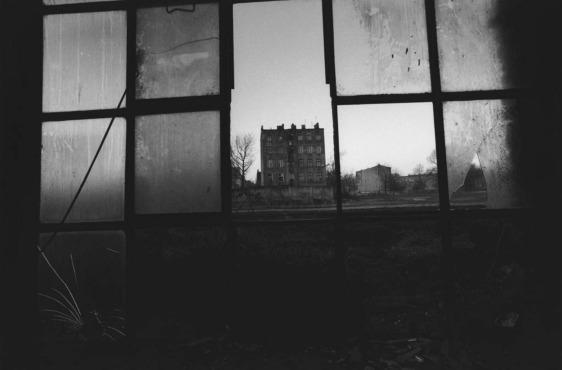 5. Spending another year with my love.
I gave up the brownies, guitar and smoking but some how I've stuck with the boy... Actually, I think he deserves congratulating. Patience of a saint doesn't come close.
6. Getting round to reading The Anxiety of Kalix the Werewolf.
I'm a bit slow off the mark with this one. Last August one of my favourite authors Martin Miller released his third book in the Kalix series. The series centers around a teenage werewolf, Kalix MacRinnalch. Outcast and on the run from her family, Kalix is depressed, addicted to laudnum and loves the Runaways. She finds refuge in South London with Daniel and Moonglow, two students who really don't know what they've let themselves in for. I can't tell you anything about this third installment because I've yet to read it but why don't you have a quick read of this
extract from the book on Martin Miller's blog
7. Getting at least one more tattoo
The amazing, award winning Dan at
Black Sail Tattoo, Brighton
has designed me the most beautiful moon tattoo. I'll post pictures when it's done...
If you didn't spot it, here's a quick list of
stuff that made 2013 awesome
.